ELHA-MASCHINENBAU is a family enterprise with a long tradition claiming its position by expertise and comprehensive know-how in metal cutting technology and machine design for more than 90 years. In this spirit ELHA stands for economical solutions in the field of highly demanding machining tasks. ELHA is in a continuous development process adapting to constantly changing requirements and challenges of it´s customers.
ELHA in the course of time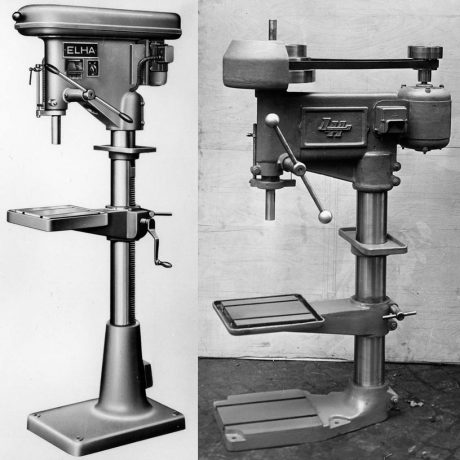 1930-1960
ELHA starts as a shop for electrical equipment. Under our trade name LH (Liemke Hövelhof) we started off producing machine tools for the local wood- and metal working industry.
After World War II ELHA then specialized in drilling machines which are sold under the new trade name ELHA.
---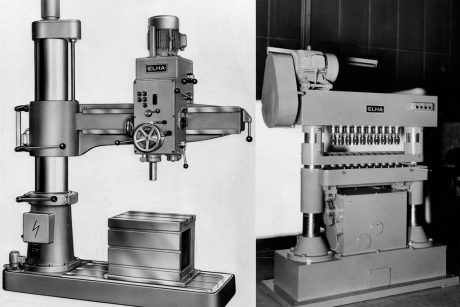 1960-1970
In the sixties special attention is given to the expansion of our headquarters in the center of Hövelhof adding an administration building and further production halls.
With regard to machine development ELHA concentrates on radial drilling machines and very early introduces the first multi spindle units.
---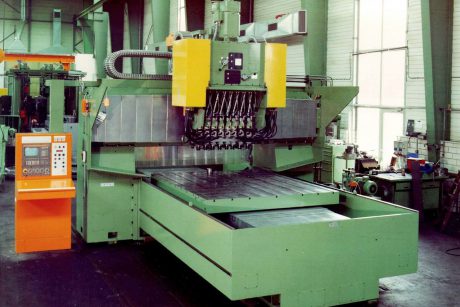 1970-1980
The multi spindle drilling machines are developed further and the concept is improved by the application of cardan shafts.
Furthermore ELHA increases its scope of production and successfully builds the first rotary transfer machines.
---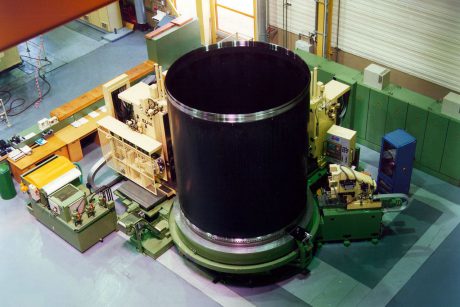 1980-1990
ELHA´s success story carries on and the present administration building and a large-area production hall are built.
This way ELHA rapidly reacts to new challenges presented by the market situation and intensifies the production of special purpose machines, ranging from transfer machines up to special machining centers, e.g. for the machining of the boosters for the ARIANE 5 rocket.
---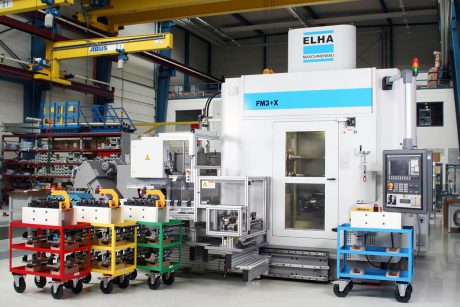 1990-2000
An intensive cooperation with a customer during the nineties evolves into the concept for the Production Module FM 3+X. This machine was presented to the public during the EMO 1997 for the very first time.
The continuous success of this machine concept confirms ELHA´s intention to start up a new division exclusively for our production modules.
---
2000-2010
The start into the new millennium once again is characterized by expansion and further development.
Our division Production Modules moves into its own assembly plant on the outskirts of Hövelhof which has to be expanded once more by adding a 4000 m² office and production area in 2009.
The Production Module series is being extended by large module FM 4+X hd and the FM 3+X hd. In the year 2009 our module No. 200 leaves our production halls.
Our division Manufacturing Systems delivers a number of special purpose machines and special machining centers to various industries, mainly focusing on power engineering and large-diameter bearings.
---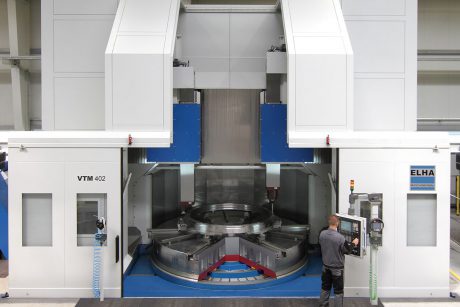 2010-2015
The XL Manufacturing Systems division is successfully developing further with special machining centers and special purpose machines for all industry fields. Furthermore it expands the product range by large vertical turn-milling centers (VTM) with patented ELHA SDD table direct drive, based on linear motor technology.
---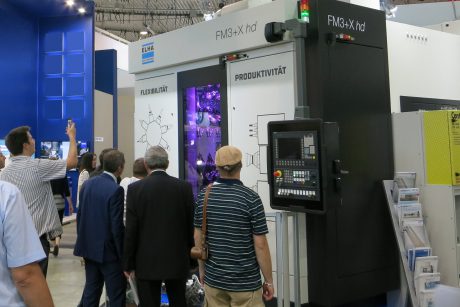 2016
The FM Production Modules division launches the FM SMART series. The FM SMART is based on the successful FM-series and introduces the new, innovative drum type turret technology for flexible multi-spindle machining into the market.
---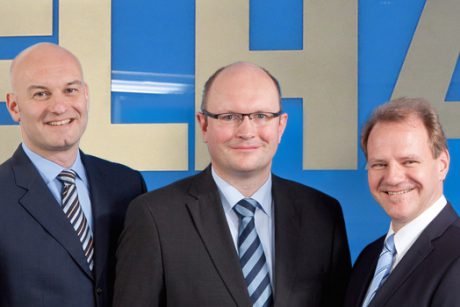 2017
Fusion of the two business divisions XL Manufacturing Systems and Production Moduls for tue reason of simplification of structures and creating synergie effects. Therefore ELHA can respond more efficiently and agile to customer needs in the future.
---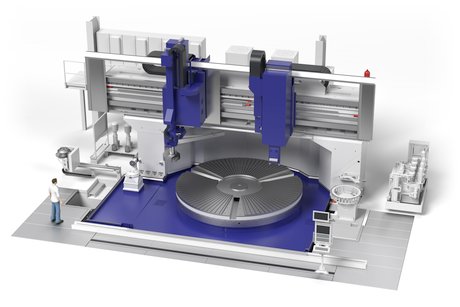 2020
Significant further development of the drum type magazine (SRM) for the FM-SMART series. Technologically improved segment direct drive (SDD) rotary table drive for the VTx series. New VTG machine series: these are large vertical turning and grinding machines.
---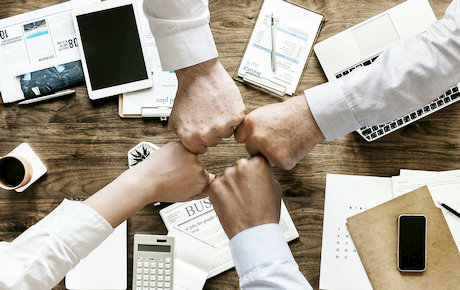 2021
ELHA is changing its distribution structure with the switch from territorial to project protection. This means that the sales partners in Germany can now acquire across territories.