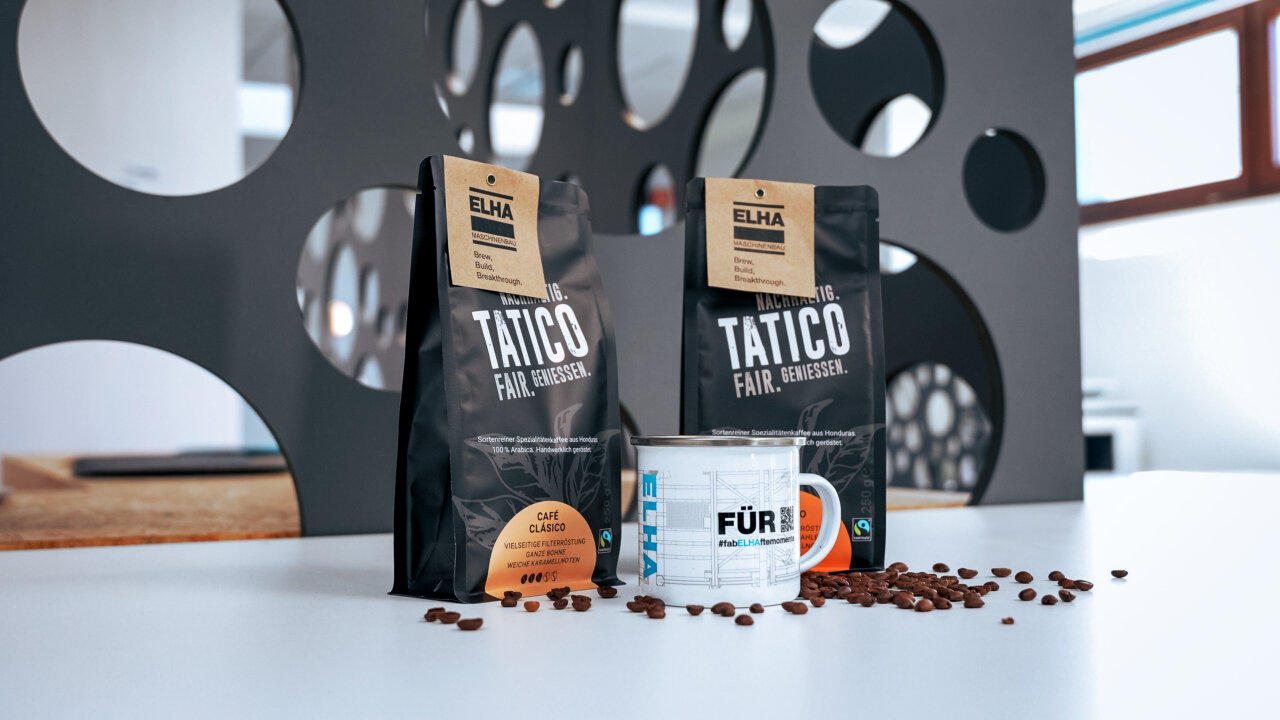 ELHA at EMO Hannover: Technology, cocktails and coffee for all senses!
This year we will be at the EMO in Hanover again. After three years without a trade fair, we are all the more pleased to finally be able to get in touch with you again. Three years in which we were unable to talk shop together about technology and make interesting contacts. That's exactly what we want to make up for now!
Our PKM awaits you on our 200 m² stand, which not only shows how flexibly and precisely it works, but can also stimulate the taste buds. You ask yourself, how? It's simple – our PKM turns into a bartender without further ado and conjures up one of three possible cocktails for you. Three fantastic cocktails: including the classic cocktail, the Sex on the Beach, our specially created ELHA cocktail, and our non-alcoholic Florida charmer. Come by and watch our PKM prepare your cocktail. You will also learn what makes our PKM so special. If you would like to get a taste of what we have to offer, here are a few convincing arguments in favour of the Parallel Kinematics Module:
Precision and flexibility combined: a wide variety of components, including large castings, can be machined directly "inline" with unprecedented precision and flexibility
Any orientation of the working plane can be mounted and adapted to the respective working area
In addition, the PKM is a lightweight; due to the low weight of the arm system, maximum accelerations are possible
Weight-optimised structures with carbon rods ensure up to 20 times less moving mass
Highly accurate and powerful work
Large working space
Etc.
If you want to get more information about the PKM, have a look here and here.
After a delicious cocktail, we will continue on our stand and this year we will not only have one machine, but two. In addition to our PKM, our newly refurbished production module will also be on hand to demonstrate the advantages of a retrofit machine. Retrofit? What exactly is retrofit, you ask?
Retrofitting is a method of bringing older machines and systems up to the latest state of the art. Why is it so important? Here are some of the advantages:
Cost-efficiency: instead of buying expensive new machinery, you can upgrade your existing equipment with retrofitting in a cost-effective way and extend its life.
Sustainability: By upgrading existing machines, you help reduce waste and wasted resources.
Increased productivity: upgraded machines operate more efficiently and reliably, improving your production output.
Our experts at the show are ready to answer any questions you may have about retrofitting and discuss customised solutions for your individual requirements.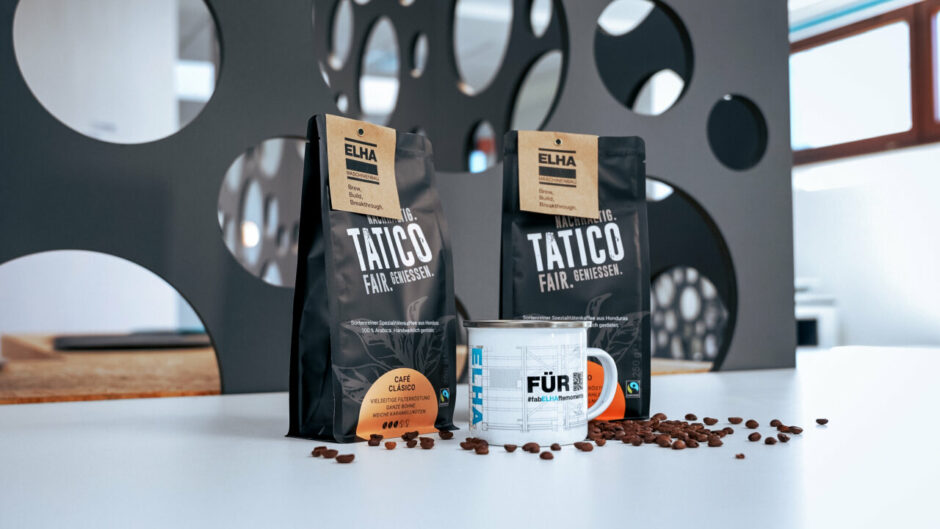 A trade fair wouldn't be a trade fair without a great giveaway, and our highlight this year is clearly our ELHA coffee from Tatico. Our coffee is roasted from the best coffee beans and is a treat for all coffee lovers. Tatico coffee also bears the TransFair seal and thus meets the extensive criteria of the globally established fair trade standards in cultivation, harvest and trade.
With every sip, you can feel the taste and quality that also characterise our products.
At this fair, we not only want to offer you something to see and hear, but also to smell and taste. After this long time without a fair and with a mask, it is our concern to stimulate your senses.