We mourn the passing of Hartwig Liemke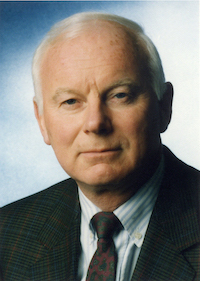 It is with great sadness that we announce the passing of Hartwig Liemke on January 7th 2020.
With his unique entrepreneurial spirit and social commitment, he helped build several companies and made many friends all over the world. He led with courage and foresight and always maintained a down-to-earth attitude. He listened to his employees and stressed the human side of business interactions. With his special sense of humor, Hartwig maintained composure and optimism in his life's work. We are losing an extraordinary person who has cultivated many private and business relationships with his ideas and drive.
Hartwig loved to be close to his family and friends.
We will always have good and grateful memories of him.
Management, employees and industrial council
of ELHA-MASCHINENBAU Liemke KG
---
In memory of Hartwig Liemke, we have published a memorial page at the following address:
gedenkseiten.de/hartwig-liemke/